Hi! It's Original Diva of GagaDaily and LadyGagaNow serving you the good stuff.
​
I like to collect Lady Gaga audios (remixes, mashups, remasters, unreleased, demos, etc) and I enjoy sharing them. Thats what this site is for, Sharing.

If you see something you made on here that you don't want on here or I didn't have permission to post or I forgot to credit you, message me on Gagadaily and I will have it fixed.

If you would like to send something in, send a download link to me on GagaDaily or LadyGagaNow (again, my username is Original Diva). I would love to hear what you have created!

Enjoy the site y'all! Paws up!
"Ain't you that
​rah rah bitch?"
Powered by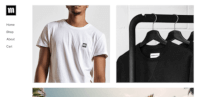 Create your own unique website with customizable templates.