Roman Stone's Lady Gaga remixes have to be some of my all time fav Gaga remixes. You would never guess that they are fanmades! Unfortunately he didn't make many before he disappeared from Gagadaily and the internet... but here's the amazing mixes he did make!
https://mega.nz/#F!GWJH2JgY!zWizenjU-cDDpQLwepHfyg
heres whats in the folder:
​

Powered by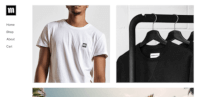 Create your own unique website with customizable templates.